How Owner Financing Works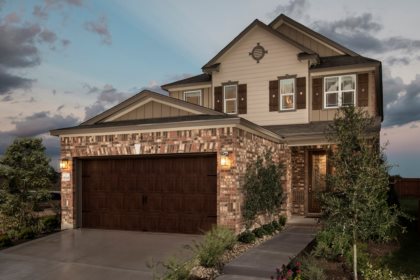 Owner Financing Experts is the Largest Network of Realtors, Homeowners and Investors, in Central Texas, Specializing in Owner / Seller Financing.
Our clients have access to every home on the market available with owner/seller financing.
The Benefits of Buying a Home with Owner/Seller Financing
Easy Qualifying - If credit issues, divorced situations or self-employment have held you back, with your down payment and proof of income ~ We can turn a Bank's NO into an Owner/Seller Finance YES!
Owner/Seller Financing Closing Costs - Are much lower than traditional bank financing.
Instant Equity - Your down payment becomes instant equity.
Fast Closings - With our help you can become a homeowner in as little as 7 Days!
How Does Owner/Seller Financing Work?
Owner Financing Experts closings are structured just like any normal real estate transaction. The only difference is the owner/seller is acting as your lender.
What You Will Need?
Most homes require a minimum 10% down payment. Additional buyer associated closing costs may apply. With your down payment and the ability to make the monthly payments, you can own the home of your dreams.* IT'S THAT EASY!
The Buying Process
Once you have chosen a home, you enter into a purchase and sale agreement with a minimal deposit. A title/closing office with the assistance of attorneys will prepare the closing documents. Very often you can close in as few as 7 to 10 days.
At Closing, you pay the remainder of your down payment and any buyer associated closing costs. The deed is transferred to your name and you receive the keys.
Congratulations You Are a Homeowner!
After Closing, we advocate you make your monthly payments to a Loan Servicing Company. 3rd party loan servicing ensures all escrows are paid, thus protecting your investment. Loan servicing companies also prepare any tax documentation, allowing you to receive any possible tax benefits as a homeowner. Loan servicers also provide mortgage payment history, which is important if you are trying to refinance your home or applying for other credit.
​We are sure you have many more questions ~ Please contact us today 512-246-1025
*Additional documentation including credit qualifications may be required.